UNSC urges to halt Nagorno-Karabakh fighting
The UN Security Council called on Armenia and Azerbaijan on 29 September 2020 to immediately halt fighting over the separatist territory of Nagorno-Karabakh and urgently resume talks without preconditions. The UN's most powerful body strongly condemned the use of force and backed Secretary-General Antonio Guterres' earlier call to immediately stop fighting, de-escalate tensions and return to meaningful negotiations without delay.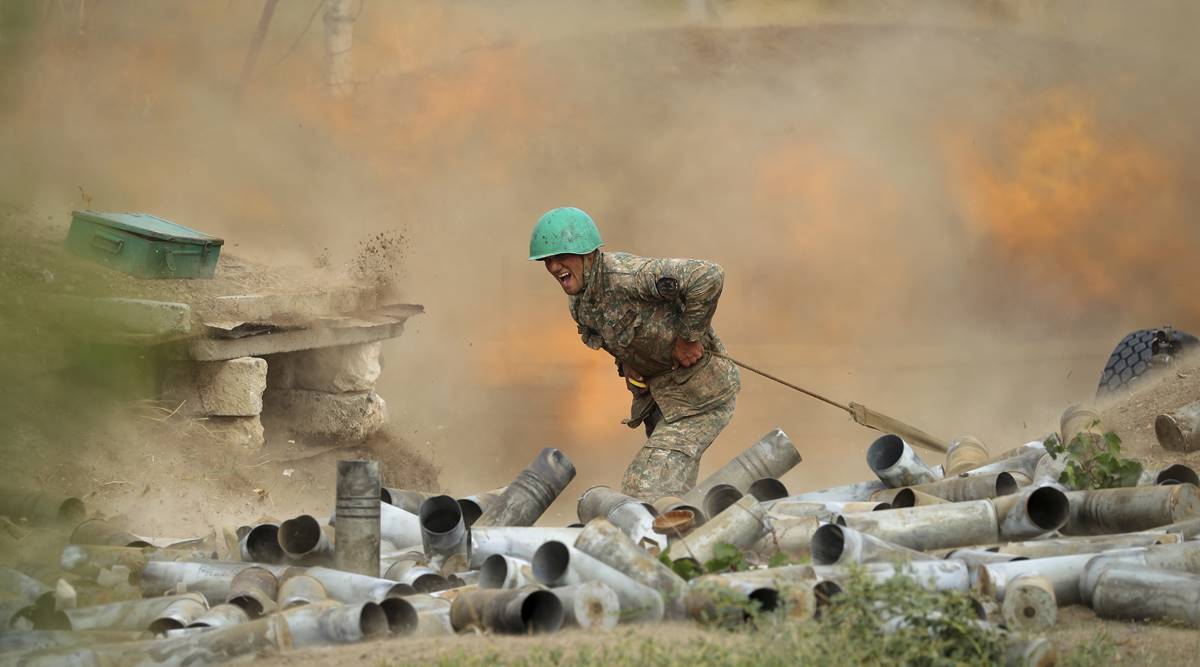 What
The two neighbors have been locked in conflict over Nagorno-Karabakh, a region of Azerbaijan that has been under the control of ethnic Armenian forces backed by Armenia since a war there ended in 1994. International efforts to settle the conflict have stalled, and clashes have been frequent.
The council expressed full support for "the central role" of the Organization of Security and Cooperation in Europe, which has been trying to mediate peace talks, and urged the sides "to work closely with them for an urgent resumption of dialogue without preconditions."
Five European council members — France, Germany, Britain, Belgium and Estonia — asked for the closed council meeting following the upsurge in fighting. UN political chief Rosemary DiCarlo briefed members on the current situation.
What is this conflict about?
Conflict in the Nagorno-Karabakh region began following the breakdown of the Soviet Union in the late 1980s and lasted till approximately 1994, with both Armenia and Azerbaijan claiming this strategic territory. 
At that time, the enclave of Nagorno-Karabakh had held a referendum boycotted by Azerbaijan where the people chose independence over joining either of the two countries.
The conflict between ethnic Armenians and ethnic Azerbaijanis in Nagorno-Karabakh reached a particular low with Armenia and Azerbaijan accusing each other of having instigated ethnic cleansing. 
The situation worsened when the Nagorno-Karabakh Autonomous Oblast, an administrative unit, decided to vote to join Armenia given its large Armenian population. 
By 1992, the violence had increased and thousands of civilians had been displaced, compelling international bodies to take notice.
In May 1994, Russia mediated a ceasefire between Armenia and Azerbaijan, but the conflict has continued for three decades, with instances of ceasefire violations and violence instigated from both sides.