India part of international alliance Gavi
The international vaccine alliance GAVI has facilitated a new drive aimed at securing doses of COVID-19 vaccines for 92 low and middle-income countries and economies, including India, at the same time as wealthier nations. The COVAX Advance Market Commitment (AMC) forms part of the COVAX Facility, a mechanism hosted by Gavi, the Vaccine Alliance, designed to guarantee rapid, fair and equitable access to COVID-19 vaccines for every country in the world.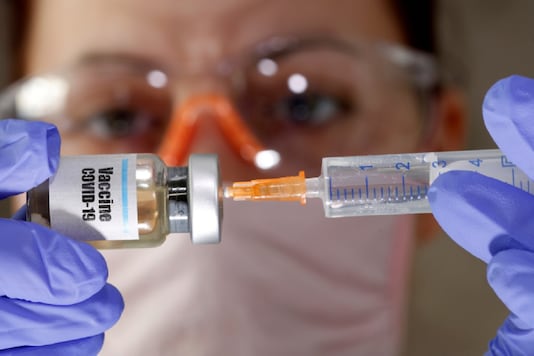 What
These countries will have limited resources to access future COVID-19 vaccines: it is our duty to support them. Without this support, the majority of the world's population will continue to suffer from this disease even after we've developed a tool to tackle it. 
The list of 92 AMC-eligible economies includes all economies with Gross National Income (GNI) per capita under USD 4,000 plus other World Bank International Development Association (IDA) eligible economies.
Gavi will work with governments, international organisations, manufacturers and civil society organisations to ensure doses get to those who need them.
The 92 low and middle-income countries and economies approved by the Gavi Board will be able to access vaccines through the COVAX AMC, which will also cover at least part of the cost. The COVAX AMC was launched last month at the Global Vaccine Summit hosted virtually by the UK.
At that summit, Prime Minister Narendra Modi had pledged USD 15-million as India's contribution to Gavi, the Vaccine Alliance.
Gavi hopes that COVAX will enable countries to have access to the world's largest and most diverse COVID-19 vaccine portfolio. 
This means that, even if separate bilateral deals with vaccine manufacturers exist, through the facility countries stand a far better chance of getting access to the vaccine or vaccines that prove to be most effective.
The high and middle-income economies that have already submitted expressions of interest in the COVAX Facility will need now to enter into a legally binding agreement to purchase doses through the Facility. 
This commitment will need to be confirmed in the next month by making upfront financial contributions, enabling the Facility to enter into manufacturer agreements for future vaccine supply.
The goal is by the end of 2021 to deliver two billion doses of safe, effective vaccines to all participating countries including the 92 AMC-eligible economies.
Gavi, the Vaccine Alliance, is a public-private global health partnership to increase immunisation in poor countries.
GAVI was created in 2000 as a successor to the Children's Vaccine Initiative, which had been launched in 1990.
Trials for 4 technologies to detect Covid 19
Israel and India are conducting trials in Delhi on a large sample of patients for four different kinds of technologies that have the potential to detect COVID-19 in about 30 seconds, including a breath analyser and a voice test, according to an Israeli statement. 
Israeli Ambassador to India Ron Malka on 31 July 2020 visited the special testing site created at the Dr Ram Manohar Lohia (RML) Hospital to witness the ongoing trials being conducted since the last three days for rapid COVID-19 testing.
The four tech systems that will be tested are – voice test, breathalyzer test based on terra-hertz waves, isothermal test, and polyamino acids test.
The rapid testing is being jointly developed in cooperation with the Defense Research and Development Directorate of the Israeli Ministry of Defence, India's Defence Research and Development Organisation, Council of Scientific and Industrial Research and Principal Scientific Advisor, India -- coordinated by the ministries of foreign affairs of Israel and India.
RML hospital is one of the testing sites which has started trials of four different kinds of technologies that have the potential to detect coronavirus in as less as 30 seconds.
These simple, non-invasive technologies include a voice test that uses artificial intelligence to identify changes in the patient's voice and a breath analyser test which requires the patient to blow into a tube and it detects the virus using terra-hertz waves.
There is also isothermal testing that enables identification of the coronavirus in a saliva sample and a test using polyamino acids that seeks to isolate proteins related to COVID-19.
These trials are being conducted on a large sample of patients in India and if the results validate the effectiveness of the tests, they would be mass manufactured in India and marketed to the world by Israel and India jointly.
Noting that Israel and India share collaborations in every area of science, VijayRaghavan said the friendship and trust between the two countries that has developed over the years have made the ongoing studies happen with speed and quality.
These trials are a part of a multi-pronged mission visiting India from Israel to cooperate on COVID-19 research and development, further cementing the strategic relationship between the two nations.