Asia's first-ever CGR manufacturing facility
International Zinc Association (IZA), in collaboration with Madhav KRG Group launched Asia's first-ever Continuous Galvanized Rebar (CGR) manufacturing facility in Punjab on 29 June 2020. The project will be supported by Hindustan Zinc Limited. The new plant was virtually inaugurated near Gobindgarh, Punjab by Dharmendra Pradhan, Union Minister of Steel, Petroleum & Natural Gas, along with Sunil Duggal, Group CEO-Vedanta Limited and Andrew Green – Executive Director, International Zinc Association, Global and other representatives.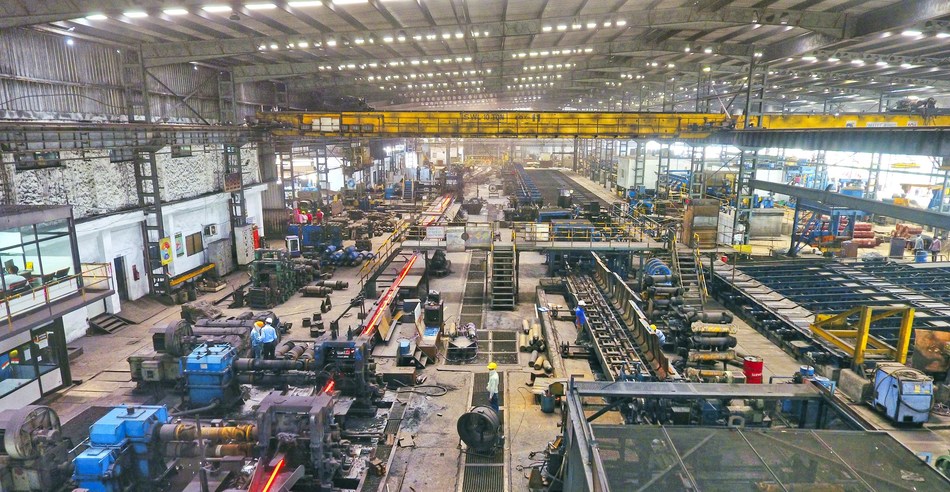 What
The first-of-its-kind facility will produce a new product, Continuously Galvanized Rebar (CGR). 
CGRs are value added rebars for higher life and low maintenance of infrastructure to provide significant cost savings compared to other corrosion resistant rebar systems.
With an annual capacity of over 30,000 tonne, the plant will manufacture ZnCoat TempCore TMT bars under the brand name, 'Jyoti'. 
This will be the first brand in Asia to apply CGR technology that will increase life span of these rebars thereby reducing the overall maintenance cost.
In the last ten years, Indian zinc demand has grown at a compounded annual growth rate (CAGR) of 4-5%. However, usage of galvanized rebars and especially CGRs has been limited despite the fact that it bonds in par with concrete than uncoated rebar, thereby doubling the life of big concrete structures. 
Galvanized steel and rebars are environment friendly and cost effective and possess properties that enhances life of any structure with minimum maintenance. 
The commissioning of the new CGR facility will further increase the usage of zinc in steel industry and will support the much awaited need of supplying galvanized rebar in the construction industry. 
Galvanizing has been used for more than 100 years to protect structures exposed to different environmental conditions from corrosion. 
Realizing the importance of this technique, Prime Minister Narendra Modi had outlined a plan to spend about USD 1.5 trillion earlier this year, to upgrade and build infrastructure over the next five years to shore up economic growth, boosting the outlook for zinc, use of galvanized steel to prevent corrosion.
Over 1,000 delegates (India and International) including ministry officials, opinion leaders, zinc producers, galvanizers, end users of galvanized products, industry executives from Railways, highway authorities, NHSRPL and design consultants attended the launch event.