DRDO hands over design of MMR
Defence Research and Development Organisation (DRDO) handed over the design of Mobile Metallic Ramp (MMR) to the Indian Army at a ceremony held at DRDO Bhawan. With load bearing capacity of 70 metric ton (MT), the MMR has been designed and developed by DRDO's premier research laboratory.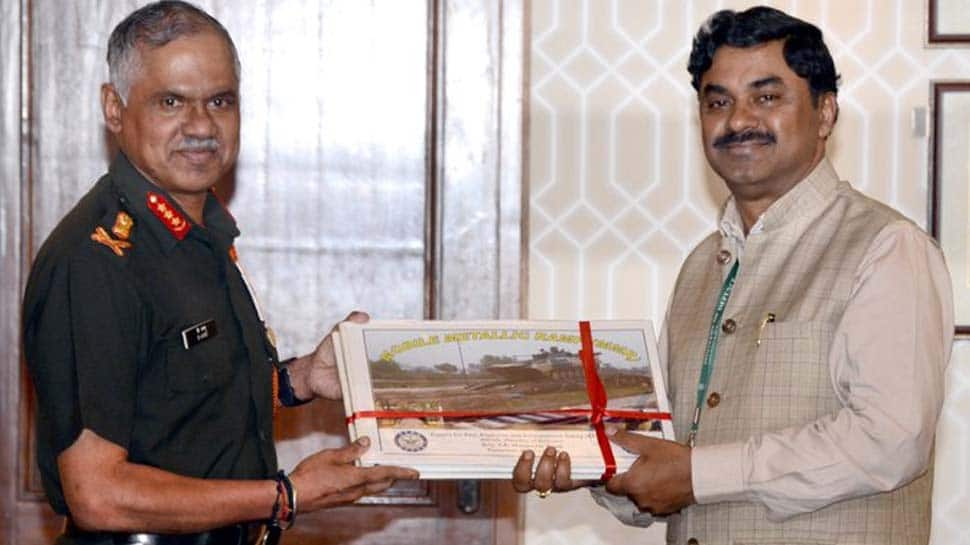 What
This Mobile Metallic Ramp (MMR) has a load-bearing capacity of 70 metric ton (MT).
A premier research laboratory,  Centre for Fire, Explosive and Environment Safety (CFEES)  of DRDO has been designed and developed the MMR. 
It is based on requirements projected by the Army for reducing mobility time for mobilising armoured vehicles.
MMR will be beneficial for the Army in various manners; it will provide strategic mobility to the mechanized units and formations of the Army.
Since, it is modular in design and portable, which can be easily assembled or disassembled.
Flashback
DRDO was formed in 1958 from the amalgamation of the then already functioning Technical Development Establishment (TDEs) of the Indian Army and the Directorate of Technical Development & Production (DTDP) with the Defence Science Organisation (DSO). 
DRDO was then a small organisation with 10 establishments or laboratories. Over the years, it has grown multi-directionally in terms of the variety of subject disciplines, number of laboratories, achievements and stature.
Today, DRDO is a network of more than 50 laboratories which are deeply engaged in developing defence technologies covering various disciplines, like aeronautics, armaments, electronics, combat vehicles, engineering systems, instrumentation, missiles, advanced computing and simulation, special materials, naval systems, life sciences, training, information systems and agriculture.
[printfriendly]